Lean In (and get fired)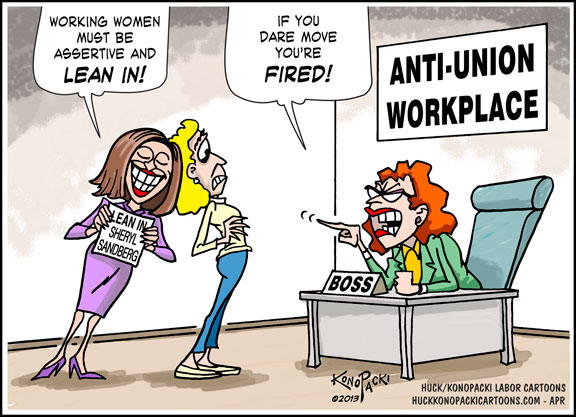 Sheryl Sandberg's book Lean In has caused working class women writers to talk back.
Here Jenny Brown from Labor Notes asks Lean In or Stand Up?
If you work at Walmart, try being assertive and asking for a raise. Here's a good read by Brigid O'Farrell: 'Lean In' All You Want — But If You Want a Better Job, Unionize!
Share