Teamsters Wendys Campaign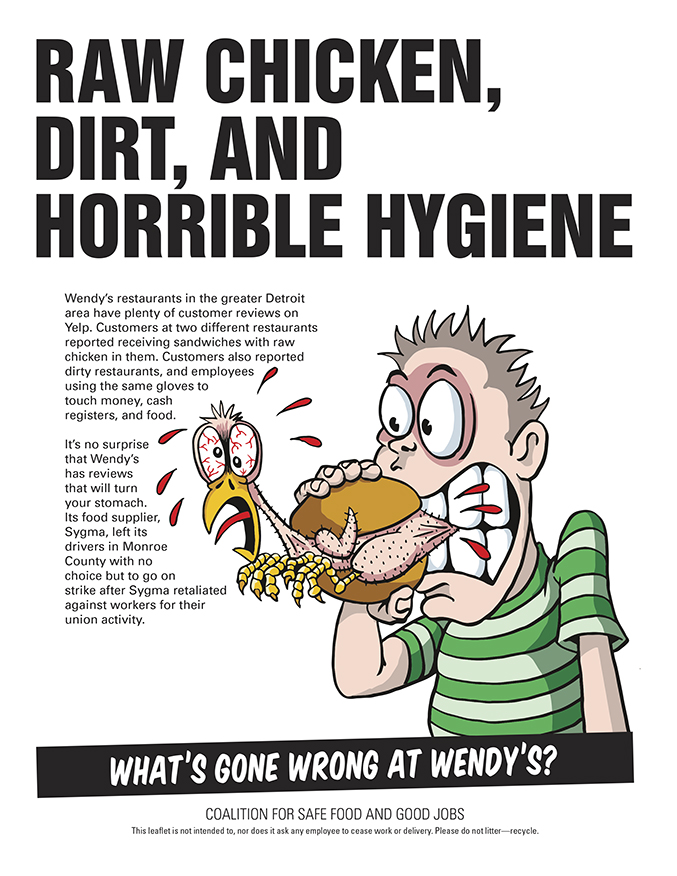 Besides political cartoons I illustrate campaign flyers for the International Brotherhood of Teamsters.
This flyer was made for the striking truck drivers at Sygma Network in Monroe, Michigan.
The tactic is to show management the flyer in bargaining, threatening to leaflet at Wendys restaurants if the company doesn't settle.
Sygma Network settled.