Watch Night
On December 31st, 1862, free and enslaved people across the nation gathered together at night to wait for news of the Emancipation Proclamation. From Boston and Washington to South Carolina and Saint Augustine, the next day was one of joy, exuberance and celebration.
In March of 1862, the Union Navy captured St. Augustine, Florida. The nation's oldest city was under Union occupation for the remainder of the War. On January 1, 1863 the people of St. Augustine, Florida were read the Emancipation Proclamation. To this day Emancipation Day is celebrated on January 1st.
On December 31, 2020 Regina Gayle Phillips, Executive Director of the Lincolnville Museum and Cultural Center held a virtual discussion of Watch Night. Here's a link to her presentation.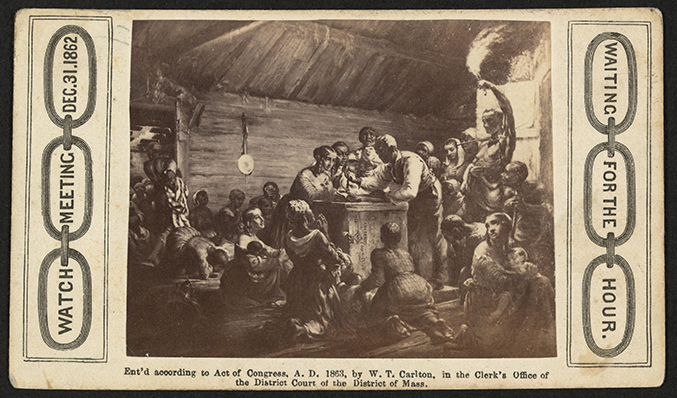 The above graphic was a reproduction of a painting "Slaves wait for freedom in Watch Meeting – Dec. 31st 1862. Waiting for the Hour" by William Tolman Carlton, 1863.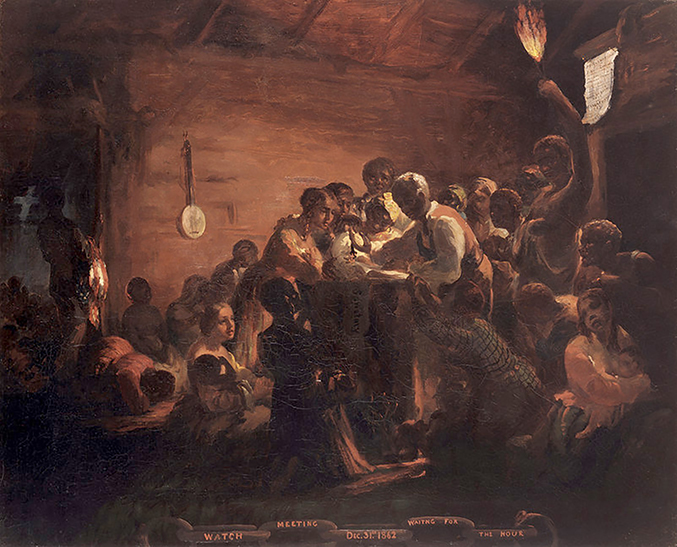 For our museum exhibit I did a pencil color rendition.